When the Workers Become the Owners: Taking the Co-op Movement to the Next Level
By Brian Van Slyke
Posted December 24, 2015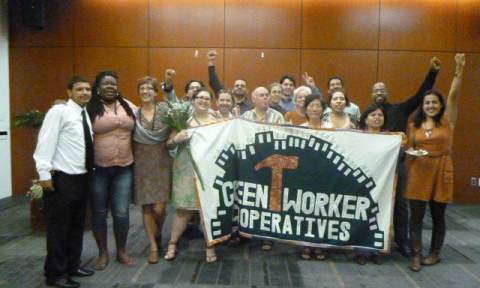 There's a revolution taking place in the US workforce – but you may not have heard about it. Around the country, workers are starting businesses that they democratically control and that financially benefit them. These businesses, called worker cooperatives, are owned and governed by the employees. Every worker is a member of the co-op, which gives them one share and one vote in the company's operations.
Worker co-ops are ending structural extraction of wealth by anchoring money and resources in low-income communities. Worker co-ops are a great strategy for low-income workers to plug into economic opportunities. Workers are gaining access to owning business, not just waiting for a paycheck from one. Those wages feed into community needs and resilience, from educational opportunities and child care for kids or elderly care for older people, to remittances abroad and financial literacy for people who might not have access to those skills. More…