A Crisis Worse than ISIS? Bank "Bail-Ins" Begin…"Your Life Savings Could be Wiped out in a Massive Derivatives Collapse"
By Ellen Brown
Posted December 30, 2015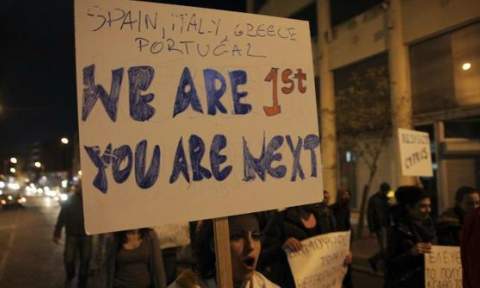 While the mainstream media focus on ISIS extremists, a threat that has gone virtually unreported is that your life savings could be wiped out in a massive derivatives collapse. Bank bail-ins have begun in Europe, and the infrastructure is in place in the US. Poverty also kills.
At the end of November, an Italian pensioner hanged himself after his entire €100,000 savings were confiscated in a bank "rescue" scheme. He left a suicide note blaming the bank, where he had been a customer for 50 years and had invested in bank-issued bonds. But he might better have blamed the EU and the G20's Financial Stability Board, which have imposed an "Orderly Resolution" regime that keeps insolvent banks afloat by confiscating the savings of investors and depositors. Some 130,000 shareholders and junior bond holders suffered losses in the "rescue." More…