[Economic] 
What Does It Take to Survive Where You Live?
By Richard Eskow
Posted November 23, 2016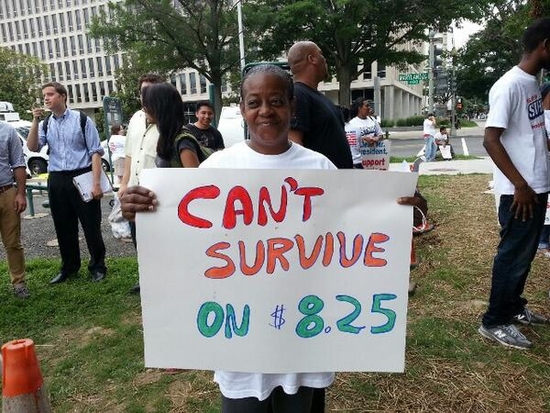 How much does it take to get by where you live? A new report concludes that current federal minimum wage of $7.25 per hour doesn't come close, anywhere in the United States. It takes more than $15 per hour to earn a living wage in most states. When you throw in the rising cost of student debt, low-income Americans are even further underwater.
The report, "Waiting for the Payoff: How Low Wages and Student Debt Keep Prosperity Out of Reach (pdf)," was issued this week by the People's Action Institute. What does it take to get by where you live? A dollars-and-cents answer can be found in this chart, which lays out the living wage in every state. More…