[Social]
The Silencing of Dissent
by Chris Hedges
Posted October 10, 2017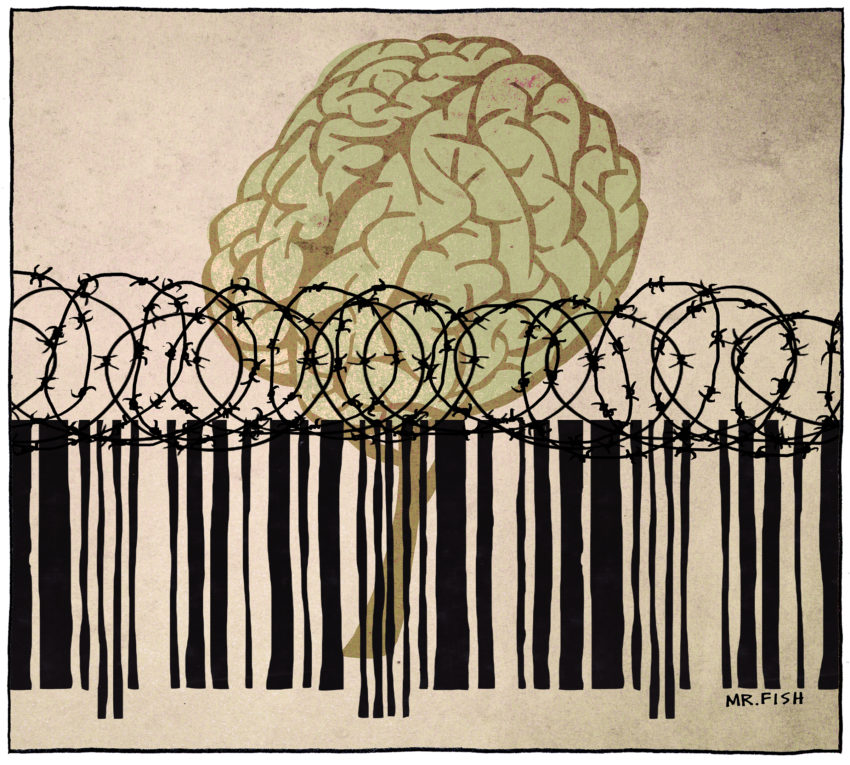 The establishment politicians in the two leading parties, each in service to corporate power and responsible for the assault on civil liberties and impoverishment of the country, are no longer able to use identity politics and the culture wars to whip up support. This led in the last presidential campaign to an insurgency by Bernie Sanders, which the Democratic Party crushed, and the election of Donald Trump.
Barack Obama rode a wave of bipartisan resentment into office in 2008, then spent eight years betraying the public. Obama's assault on civil liberties, including his use of the Espionage Act to prosecute whistleblowers, was worse than those carried out by George W. Bush. He accelerated the war on public education by privatizing schools, expanded the wars in the Middle East, including the use of militarized drone attacks, provided little meaningful environmental reform, ignored the plight of the working class, deported more undocumented people than any other president, imposed a corporate-sponsored health care program that was the brainchild of the right-wing Heritage Foundation, and prohibited the Justice Department from prosecuting the bankers and financial firms that carried out derivatives scams and inflated the housing and real estate market, a condition that led to the 2008 financial meltdown.
He epitomized, like Bill Clinton, the bankruptcy of the Democratic Party. Clinton, outdoing Obama's later actions, gave us the North American Free Trade Agreement (NAFTA), the dismantling of the welfare system, the deregulation of the financial services industry and the huge expansion of mass incarceration. Clinton also oversaw deregulation of the Federal Communications Commission, a change that allowed a handful of corporations to buy up the airwaves.  More…