[Justice]
America's new aristocracy lives in an accountability-free zone
by David Sirota
Posted November 4, 2018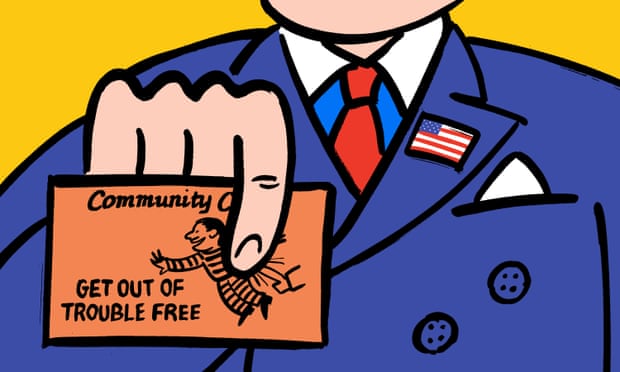 Accountability is for the little people, immunity is for the ruling class. If this ethos seems familiar, that is because it has preceded some of the darkest moments in human history.
Our society has been fundamentally altered by a powerful political movement whose goal is not merely another court seat, tax cut or election victory. This movement's objective is far more revolutionary: the creation of an accountability-free zone for an ennobled aristocracy, even as the rest of the population is treated to law-and-order rhetoric and painfully punitive policy.
Let's remember that in less than two decades, America has experienced the Iraq war, the financial crisis, intensifying economic stratification, an opioid plague, persistent gender and racial inequality and now seemingly unending climate change-intensified disasters. While the victims have been ravaged by these crime sprees, crises and calamities, the perpetrators have largely avoided arrest, inquisition, incarceration, resignation, public shaming and ruined careers.
That is because the United States has been turned into a safe space for a permanent ruling class. More…