[Justice]
Another 'ag-gag' law struck down as a First Amendment violation, yet several states still have them in place
by Camille Fassett
Posted February 8, 2019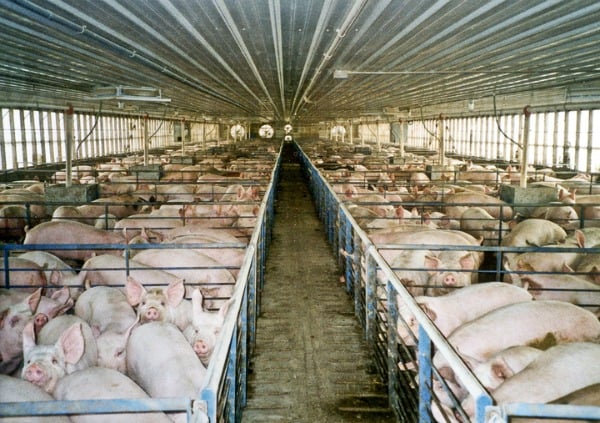 Despite a long history of journalists going undercover to investigate and shed light on secretive industries like the animal agriculture industry, several states have statutes—commonly known as 'ag gag' laws—that criminalize reporting on animal abuse at farms. Last Wednesday, a federal judge ruled Iowa's such law unconstitutional on the grounds that it violates the First Amendment.
The decision was welcome. The ostensible function of ag-gag laws is to protect the animal agriculture industry from public scrutiny, and state lawmakers have barely hid the fact that they have no problem trampling on press freedom rights to pass them.
Just before Iowa's statute—which threatened undercover journalists or activists who reported on farm activities with up to a year in jail—became law in 2012, several high profile farm investigations put Iowa's animal agriculture industry in the spotlight. At one farm, a 2011 undercover investigation revealed reports of workers throwing piglets onto the floor. Another investigation exposed farm workers beating pigs with rods, kicking them, and sticking clothespins in their faces. More…