[Justice]
Revealed: how Monsanto's 'intelligence center' targeted journalists and activists
by Sam Levin
Posted August 12, 2019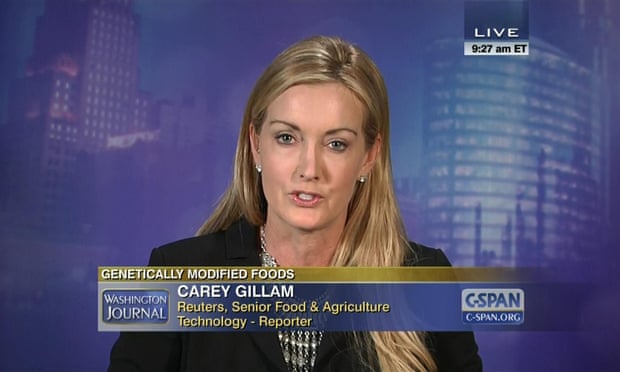 Monsanto operated a "fusion center" to monitor and discredit journalists and activists, and targeted a reporter who wrote a critical book on the company, documents reveal. The agrochemical corporation also investigated the singer Neil Young and wrote an internal memo on his social media activity and music.
The records reviewed by the Guardian show Monsanto adopted a multi-pronged strategy to target Carey Gillam, a Reuters journalist who investigated the company's weedkiller and its links to cancer. Monsanto, now owned by the German pharmaceutical corporation Bayer, also monitored a not-for-profit food research organization through its "intelligence fusion center", a term that the FBI and other law enforcement agencies use for operations focused on surveillance and terrorism. More…
The Facts:
Monsanto has repeatedly targeted journalists, writers, farmers, scientists and others who exposed the true nature of the corporation.

Reflect On:
How can a corporation get away with spying, surveilling, and smearing people? Why are none of the top executives not sitting in prison?