[Community]
Illinois red-light cameras have collected more than $1B from drivers since 2008
By Austin Berg, Ben Szalinski, Tivas Gupta
Posted October 27, 2019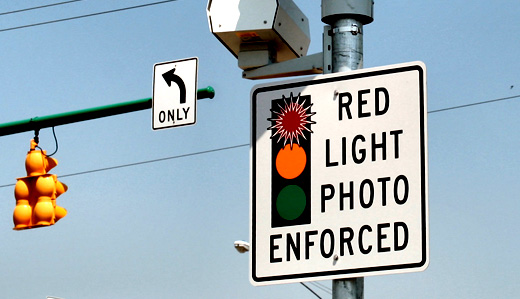 Red-light cameras in Illinois have done little to improve safety, but plenty to take more money from residents.
The 2017 Tribune report found over half of the intersections at which IDOT approved cameras were among the safest in the state, according to the department's own study. Many permits were also given to intersections that had no red-light camera crashes in the previous three years.
Regardless of where they're installed, red-light cameras lack clear-cut safety benefits. A 2018 study from Case Western Reserve University found red-light cameras likely do not increase traffic safety. Researchers looked at traffic accident data from Houston, which operated its red-light camera program from 2006 to 2010, and found that while T-bone collisions did indeed decrease during that time, non-angle collisions, such as rear-end crashes, actually increased. Moreover, rather than reducing traffic accidents, the study found that red-light enforcement cameras may have increased accidents overall. More…