[Justice]
Privacy Rights Group Sues DHS Over 'Coercive' DNA Tests at the Border
by Edward Ongweso Jr
Posted December 5, 2019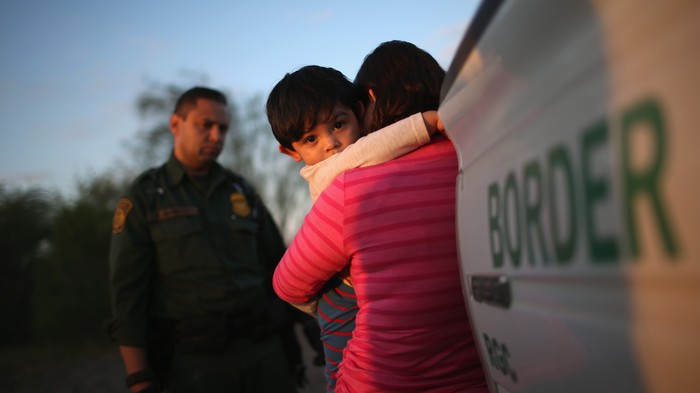 Privacy advocates are suing the Department of Homeland Security (DHS) to get answers about how the agency is using new technology to collect DNA from migrant families at the border.
In its lawsuit, the Electronic Frontier Foundation (EFF) asked for information about how DHS has deployed its Rapid DNA technology, including "the number of individuals whose DNA had been collected, the accuracy of DNA matches, and the exact gene processing used to identify parent-child relationships." The technology boasts the ability to process DNA samples in 90 minutes or less, and is quickly being adopted by law enforcement agencies. The lawsuit is to compel DHS to release documents under the Freedom of Information Act.
Concerns over federal misuse of DNA come amid recent revelations outing many of Trump's prominent immigration policy planners and advisors as white nationalists, or well-connected to others pushing that ideology. The EFF has been fighting the widespread implementation of this technology for nearly a decade, warning that widespread adoption would both erode privacy and reinforce racist biases in our legal system. More…