[Justice]
Chelsea and Julian are in Jail. History Trembles
by Craig Murray
Posted January 16, 2020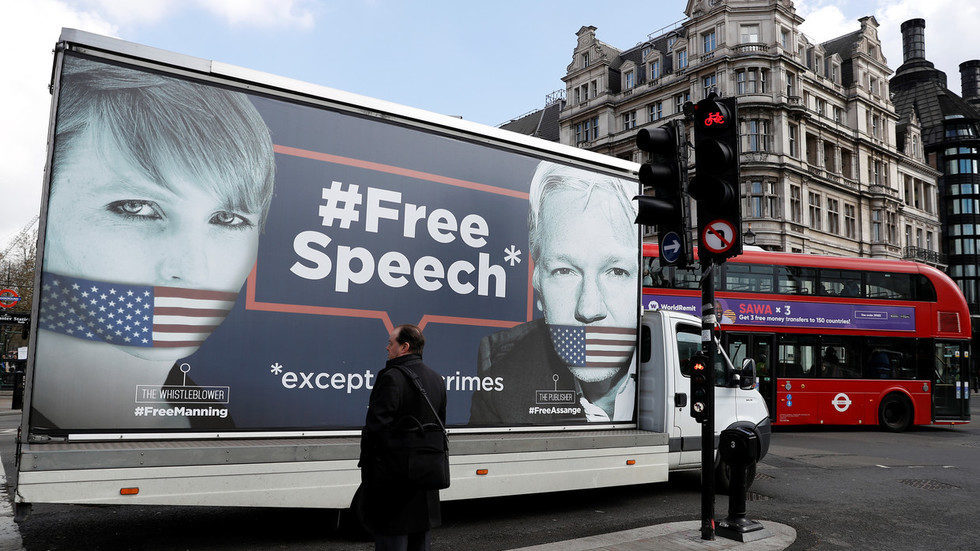 Tonight both Chelsea Manning and Julian Assange are in jail, both over offences related to the publication of materials specifying US war crimes in Afghanistan and Iraq, and both charged with nothing else at all. No matter what bullshit political and MSM liars try to feed you, that is the simple truth. Manning and Assange are true heroes of our time, and are suffering for it.
If a Russian opposition politician were dragged out by armed police, and within three hours had been convicted on a political charge by a patently biased judge with no jury, with a lengthy jail sentence to follow, can you imagine the Western media reaction to that kind of kangaroo court? Yet that is exactly what just happened in London.
District Judge Michael Snow is a disgrace to the bench who deserves to be infamous well beyond his death. He displayed the most plain and open prejudice against Assange in the 15 minutes it took for him to hear the case and declare Assange guilty, in a fashion which makes the dictators' courts I had witnessed, in Babangida's Nigeria or Karimov's Uzbekistan, look fair and reasonable, in comparison to the gross charade of justice conducted by Michael Snow. More…