[Social] [Political]
Who Can NOW Say America Hasn't Become a Mega-Corporate Dictatorship?
by Eric Zuesse
Posted March 22, 2020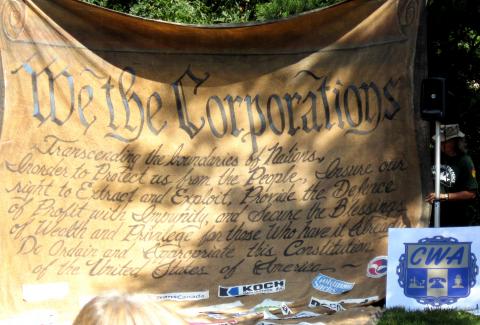 Jon Hellevig posted on January 16th at The Saker, "Capitalism in America: How a Dismal Decimal is Robbing Americans Blind" the most extensive and up-to-date compendium anywhere, of data on economic inequality in America, and one fact especially stands out from it: "Today Top 1% are losers compared with Top 0.1% – the Dismal Decimal – who are where the music plays.
Top 0.1% now holds as much wealth as Bottom 90% combined." These top 0.1% people also donate the lions' share of the money that finances political ads and organizations for their candidates and against the candidates who are financed instead by the other Party's billionaires. Any candidate who isn't backed by the billionaires of any Party is a rarity and (except for the independent Bernie Sanders, who is truly an exception) has no realistic chance of winning or keeping a seat in Congress.
That drastic inequality of wealth in America — "Top 0.1% now holds as much wealth as Bottom 90% combined" — is calculated by Deutsche Bank, in their January 2018 study "U.S. Income and Wealth Inequality". More…