[Economic]
Cash is Trash, Especially for the Post-COVID World
by Tom Luongo
Posted June 2, 2020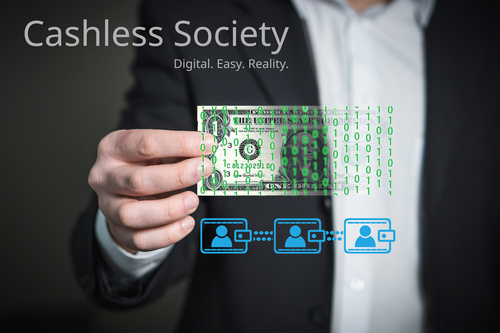 There's been a concerted effort recently among the oligarchs I like to call The Davos Crowd to demonize cash. From hedge fund manager Ray Dalio pronouncing 'Cash is trash' earlier this year to the fear-mongering surrounding COVID-19 making people fearful of dealing in cash because it might be tainted the anti-cash rhetoric has been amped up to eleven. And it's been no secret that the elite of the world want us to stop transacting in cash because it is something they can't track.
the reality is that the push for removing cash from society is to put all of our financial dealings in databases which gives authorities a record of everything you do. As governments around the world become increasingly bankrupt they naturally look for ways to improve tax compliance as well as create profiles of anyone they deem a threat to their continued existence.
That's the real reason for why 'cash is trash' to authorities. And the moves towards digital only versions of national currencies is an extension of the power grab currently underway as a response to the crisis of COVID-19. More…