[Social] [Spiritual]
The Mask is the Mark of the Beast in Larval Form
by Dylan Charles
Posted August 8, 2020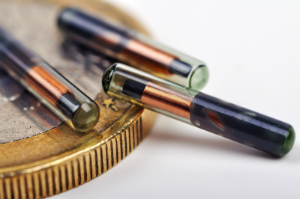 Let's just for a moment suspend all disbelief in the official Covid-19 narrative. Let's set aside questions about mortality rates, death certificate designations, controversy over treatments and testing procedures, and politics.
Instead, I want to zoom out a bit and do some traveling back and forth in time in order to bring your attention to the progression of something critically important to all free human beings on this planet.
There's a great divergence taking place, dividing our country and perhaps the entire world. To most, this was all unexpected. A big surprise. To others, this has been a long time coming, but through the fog of confusion around us, one thing is crystal clear to those of us who've been watching, warning and waiting for a long time: we are on a stepping stone toward a very dystopian future where personal sovereignty and privacy will become historical ideas unfitting for such a brave new world. More…