[Justice] [Media]
Julian Assange, Prometheus Bound
by Pepe Escobar
Posted September 8, 2020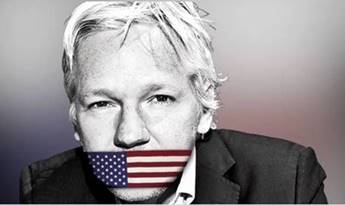 This is the tale of an Ancient Greek tragedy reenacted in AngloAmerica.
Amid thundering silence and nearly universal indifference, chained, immobile, invisible, a squalid Prometheus was transferred from the gallows for a show trial in a faux Gothic court built on the site of a medieval prison.
Kratos, impersonating Strength, and Bia, impersonating Violence, had duly chained Prometheus, not to a mountain in the Caucasus, but to solitary confinement in a high-security prison, subject to relentless psychological torture. All along the Western watchtowers, no Hephaestus volunteered to forge in his smithy a degree of reluctance or even a sliver of pity.
Prometheus is being punished not for stealing fire – but for exposing power under the light of truth, thus provoking the unbounded ire of Zeus The Exceptionalist, who's only able to stage his crimes under multiple veils of secrecy. More…