[Politics]
We Need a Principled Anti-Lockdown Movement
by Jeffrey A. Tucker
Posted September 16, 2020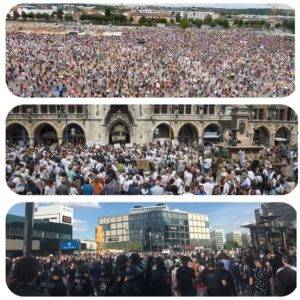 Shell-shocked is a good way to describe the mood in the U.S. for a good part of the Spring of 2020. Most of us never thought it could happen here. I certainly did not, even though I've been writing about pandemic lockdown plans for 15 years. I knew the plans were on the shelf, which is egregious, but I always thought something would stop it from happening. The courts. Public opinion. Bill of Rights. Tradition. The core rowdiness of American culture. Political squeamishness. The availability of information.
Something would prevent it. So I believed. So most of us believed.
Still it happened, all in a matter of days, March 12-16, 2020, and boom; it was over! We were locked down. Schools shut. Bars and restaurants closed. No international visitors. Theaters shuttered. Conferences forcibly ended. Sports stopped. We were told to stay home and watch movies…for two weeks to flatten the curve. Then two weeks stretched to five months. How lucky for those who lived in the states that resisted the pressure and stayed open, but even for them, they couldn't visit relatives in other states due to quarantine restrictions and so on. More…