[Spiritual]
How Mystics Manage Isolation
by William Bloom
Posted October 18, 2020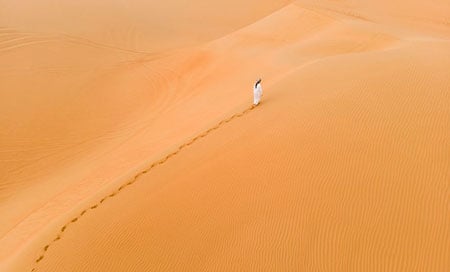 Isolation can be a recipe for anxiety and depression. Left alone people may wither.
But what about hermits and mystic loners who enjoy solitude? What is their secret?
Mystics have always had a simple answer. They experience companionship in nature. From a grain of sand, the touch of air on their skin, out to the infinity of the cosmos, mystics sense a connectedness with all that is. They also sense an invisible and benevolent presence.
Yet mystics are not cut off from cruelty and suffering. In fact, because of their deep connection with the wonder and energy of life, they can meet pain with courage, compassion and dignity. More…