[Economic] [Social]
America's biggest companies are flourishing during the pandemic and putting thousands of people out of work
By Douglas MacMillan, Peter Whoriskey and Jonathan O'Connell
Posted January 30, 2021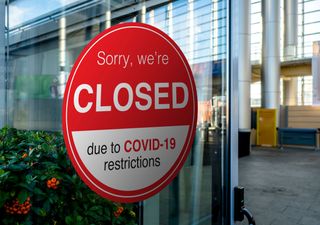 As the coronavirus pandemic devastated small businesses and plunged millions of Americans into poverty this summer and fall, executives at some of the country's largest corporations sounded surprisingly upbeat.
"I don't think we've ever been more excited or energized about our prospects," PayPal finance chief John Rainey said on a November conference call.
"These are times when the strong can get stronger," Nike chief John Donahoe told analysts in September.
"With all that's happening around the world, it's really unfortunate," said Jensen Huang, chief executive of graphics chip maker Nvidia, during an August earnings call. "But it's made gaming the largest entertainment medium in the world."
With few exceptions, big businesses are having a very different year from most of the country. Between April and September, one of the most tumultuous economic stretches in modern history, 45 of the 50 most valuable publicly traded U.S. companies turned a profit, a Washington Post analysis found. More…