[Community] [Justice]
Exclusive: State Patrol Spy Plane Over Protest
By Sam Richards
Posted February 17, 2021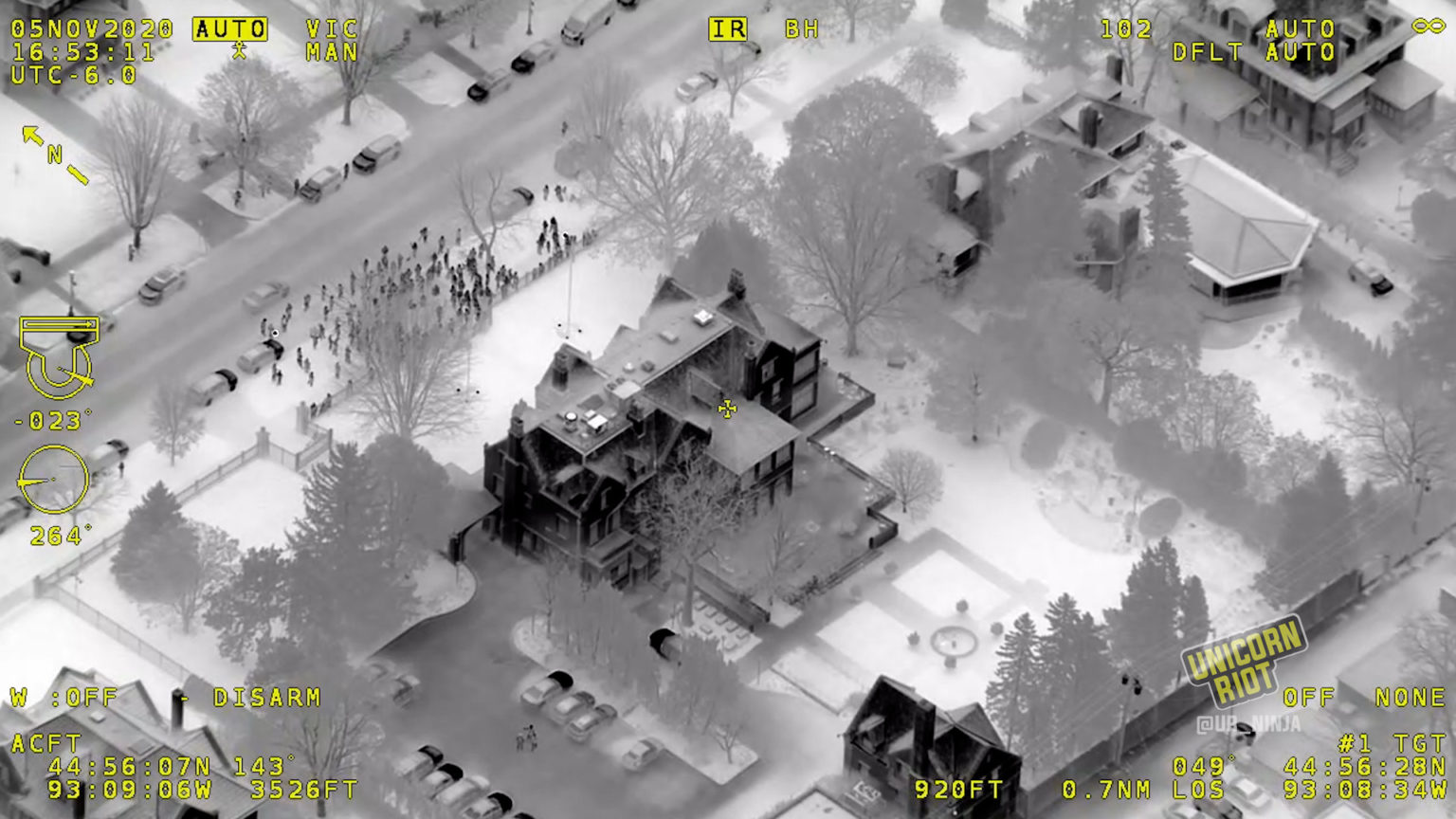 Footage obtained by Unicorn Riot provides a never-before-seen view of the powerful surveillance capabilities police spy planes possess. Nearly two full hours of video was released by the Minnesota State Patrol following public records requests for footage and data collected by their Cirrus SR22 aircraft, N115SP, as it circled a rally outside the Governor's Residence in Saint Paul.
Following a protest after last year's Presidential election, hundreds of demonstrators were arrested on Interstate 94 in what has been described as an overreach by law enforcement. In total, 646 were kettled and arrested en masse with no warning, including young children and elders. In response to this aggressive response to a not uncommon protest tactic, many gathered the next day outside of Governor Walz's residence to call attention to the mass arrest, police brutality and law enforcement in general.
Despite being a civilian law enforcement agency, the Minnesota State Patrol has some impressive optics on their spy plane. Commentators often disagree with the labeling of the Cirrus SR22 as a "spy plane," but when the U.S. Air Force Inspector General's office probed the use of surveillance aircraft over the many protests last year, they made some important conclusions. The Pentagon official noted that the State Patrol had better capabilities than the military, who used somewhat dated RC-26 spy planes over Minneapolis and other hotbeds of domestic strife last year. While the report specifically referenced images acquired by the State Patrol's helicopter, the quality of images from their fixed wing counterpart is even greater. More…