[Justice]
Duping a Whistleblower
by John Kiriakou
Posted May 24, 2021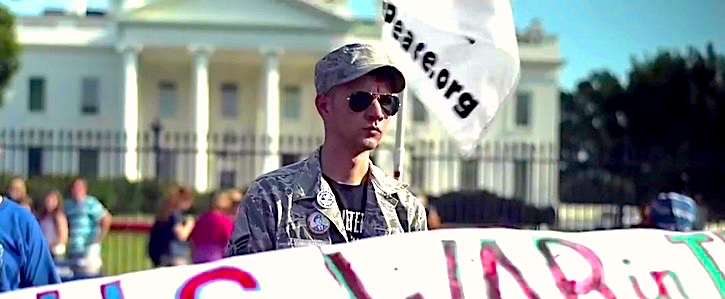 What has happened to whistleblower Daniel Hale is very troubling. A former U.S. Air Force intelligence officer, he was arrested on May 4 in advance of his July 13 sentencing for blowing the whistle on the U.S. government's deadly and illegal drone program.
Hale is facing several challenges with which most national security whistleblowers are confronted. The Justice Department wants to make an example of him to frighten other would-be whistleblowers from going public. The prosecutors want to get him the longest possible sentence to improve their own chances of promotion or of going on to a lucrative career in the private sector.
The judge has a reputation for being tough in sentencing national-security cases and is unlikely to take pity on him. And he is represented by public defenders who, although they have great reputations, are overworked and underpaid. In addition, one of Hale's attorneys had a recent death in the family and has been out of touch for three weeks.
The prospects for a fair hearing are not good. How can Daniel Hale, or any defendant, adequately defend himself from solitary confinement or without ready access to his attorneys? How can any defendant without available cash afford to defend himself in the first place? More…
Note: This page wn