Economic Articles from 2016
What Does It Take to Survive Where You Live?
By Richard Eskow
Posted November 23, 2016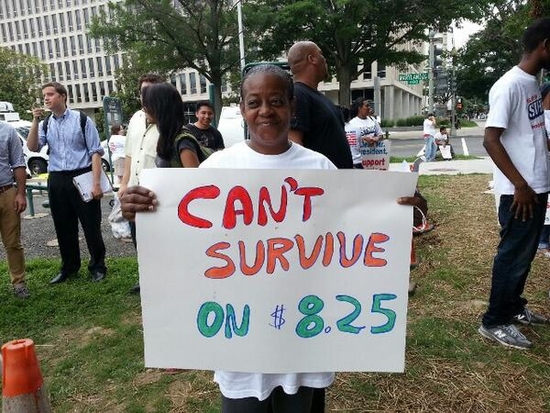 How much does it take to get by where you live? A new report concludes that current federal minimum wage of $7.25 per hour doesn't come close, anywhere in the United States. It takes more than $15 per hour to earn a living wage in most states. When you throw in the rising cost of student debt, low-income Americans are even further underwater.
The report, "Waiting for the Payoff: How Low Wages and Student Debt Keep Prosperity Out of Reach (pdf)," was issued this week by the People's Action Institute. What does it take to get by where you live? A dollars-and-cents answer can be found in this chart, which lays out the living wage in every state. More…
The Shocking Truth about Our Money System and How We Can Break Free!
This site is designed for people who wish to follow important events, but do not have time to do a lot of reading. If you follow this site for a period of time, the daily fresh stories in different categories will over time provide you with an understanding of the "big picture" by showing you both the problems and the solutions. Hopefully this will inspire you to listen to your inner wisdom and become part of the solution.