Economic Articles from 2018
[Community]
The Growing Movement To Create City-Run Public Banks
By Adele Peters
Posted January 24, 2018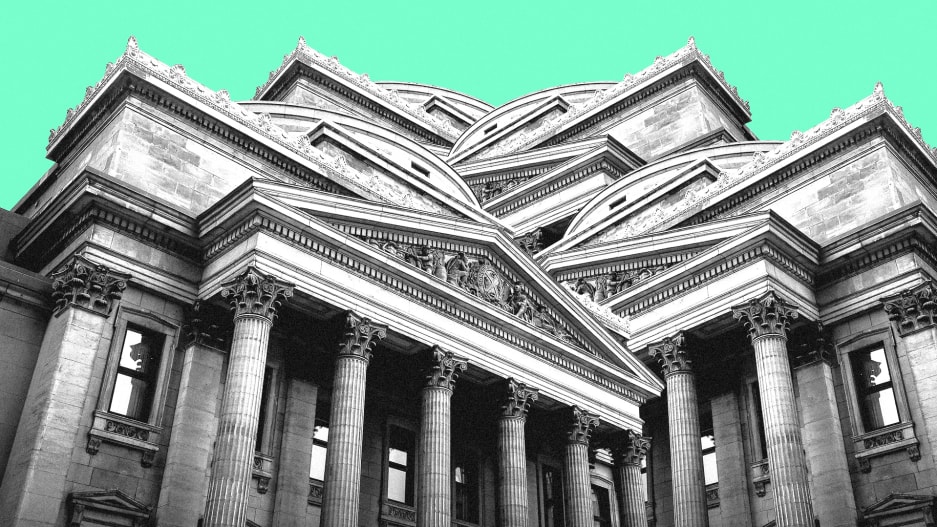 As activists pressure governments to remove their deposits from banks that back bad policies, cities are considering a new option: become their own financial institution that serves the needs of the citizens, not investors.
When the movement to push the city of Los Angeles from keeping its money at Wells Fargo grew in 2017–as in other cities that decided to pull money from the bank because of its fake accounts scandal and funding of the Dakota Access Pipeline–organizers of the campaign realized that they faced a challenge: Where to put the money next.
The largest city accounts are too big for small community banks to handle, so divestment from one major bank typically means moving money to another major bank that likely has social responsibility issues of its own. In addition, even ethical smaller banks aren't directly accountable to the public. L.A., along with other U.S. cities, is now considering another option: a public, city-owned bank that would keep money inside the community, and follow a socially and environmentally responsible charter. More…
The Shocking Truth about Our Money System and How We Can Break Free!
This site is designed for people who wish to follow important events, but do not have time to do a lot of reading. If you follow this site for a period of time, the daily fresh stories in different categories will over time provide you with an understanding of the "big picture" by showing you both the problems and the solutions. Hopefully this will inspire you to listen to your inner wisdom and become part of the solution.