Economic Articles from 2018
[Economics]
Chase Says It's Fighting Climate Change. So Why Is It Financing the Fossil Fuel Industry?
By Kate Aronoff
Posted July 11, 2018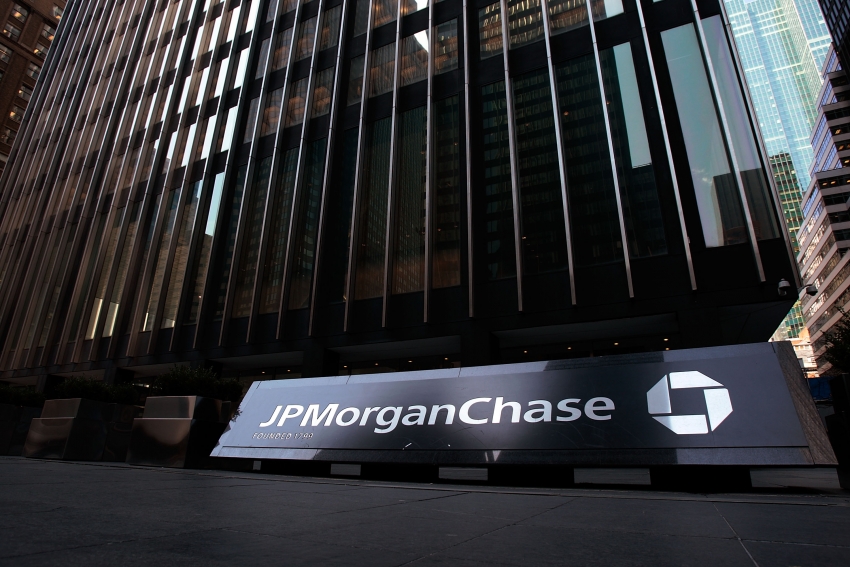 JPMorgan Chase ("Chase") talks a big game on climate change. The Wall Street bank has committed to becoming entirely reliant on renewable energy by 2020, and facilitating $200 billion in clean financing—of low-carbon fuel sources—by 2025. "Business must play a leadership role in creating solutions that protect the environment and grow the economy," CEO Jamie Dimon said in a statement announcing the pledge last summer.
As protesters at the company's Texas shareholder meeting last week pointed out, Chase is leading on an entirely different front: financing fossil fuel infrastructure. There have been ongoing efforts over the last several years for universities and pension funds to drop their investments in fossil fuels. Activists fighting mountaintop removal coal mining successfully targeted banks like PNC to stop financing the practice, and the fight against the Keystone XL pipeline spawned its own push against Bank of America.
This most recent wave of energy in the fossil fuel divestment movement—targeting banks' financing of fossil fuel infrastructure, in particular—was spurred by the momentum generated in the fight against the Dakota Access Pipeline (DAPL). More…
The Shocking Truth about Our Money System and How We Can Break Free!
This site is designed for people who wish to follow important events, but do not have time to do a lot of reading. If you follow this site for a period of time, the daily fresh stories in different categories will over time provide you with an understanding of the "big picture" by showing you both the problems and the solutions. Hopefully this will inspire you to listen to your inner wisdom and become part of the solution.