Justice Articles from 2017
[Justice]
Oklahoma Governor Signs Anti-Protest Law Imposing Huge Fines on "Conspirator" Organizations
by Alleen Brown
Posted May 11, 2017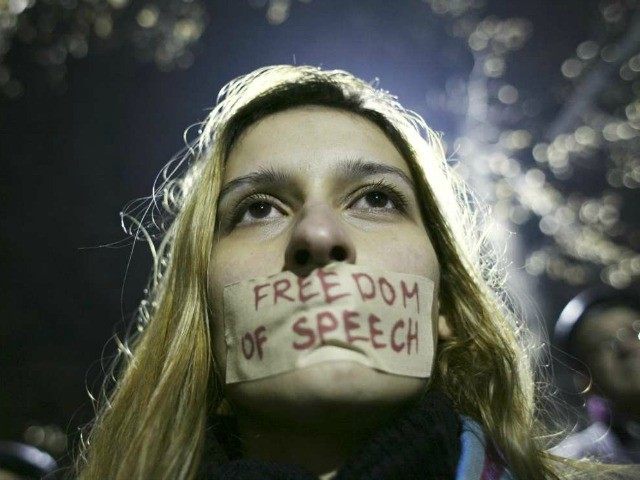 A statute aimed at suppressing protests against oil and gas pipelines has been signed into law in Oklahoma, as a related bill advances through the state legislature. The two bills are part of a nationwide trend in anti-protest laws meant to significantly increase legal penalties for civil disobedience. The Oklahoma law signed this week is unique, however, in its broad targeting of groups "conspiring" with protesters accused of trespassing. It takes aim at environmental organizations Republicans have blamed for anti-pipeline protests that have become costly for local governments.
The statute Oklahoma Gov. Mary Fallin approved Wednesday was rushed into immediate effect under a provision that declared the situation "an emergency." It will dramatically increase penalties against protesters who trespass on property containing a "critical infrastructure facility."
Under the newly signed trespassing law individuals will face a felony and a minimum $10,000 fine if a court determines they entered property intending to damage, vandalize, deface, "impede or inhibit operations of the facility." Should the trespasser actually succeed in "tampering" with the infrastructure, they face a $100,000 fine or 10 years of imprisonment. More…
This is essentially a shutdown of protests against the pipelines now, but eventually this precedent will spread to other issues and thus is a truly direct assault on free speech. The broad language and the targeting of other groups in "support" of the protests will eventually even target articles in the press.
The Shocking Truth about Our Money System and How We Can Break Free!
This site is designed for people who wish to follow important events, but do not have time to do a lot of reading. If you follow this site for a period of time, the daily fresh stories in different categories will over time provide you with an understanding of the "big picture" by showing you both the problems and the solutions. Hopefully this will inspire you to listen to your inner wisdom and become part of the solution.