Spain's Rebellion Moves to Print
by Michael Levitin
Posted February 4, 2013
Call it publishing on the cheap. And call it Spain's new experiment in print media for a society fed up with debt crisis, polarized and ineffective politicians and the increasing corruption of government by corporate power.
People say here that now, unlike a few years ago, family dinner discussions routinely center around financial and banking crimes, collusions between government leaders and big business, privatizations and cuts to public services like health care – not to mention the 25 percent jobless rate, a level unseen since the death of dictator Francisco Franco nearly four decades ago. Spain now reportedly has the third-highest poverty rate in the European Union, behind Bulgaria and Romania.
Financial crimes, illegal foreclosures, and cuts and privatizations to the country's social services have driven many middle-class and middle-aged Spaniards out into the streets demanding justice.
So it's in this context that a handful of journalists seized an opening. Building on the social and political momentum generated by Spain's 15M movement – known to many abroad as the Indignados, which began in May of 2011 and continues to campaign against bank bailouts, unlawful foreclosures and a raft of financial and political crimes – editor Daniel Ayllon says the publication is "one more piece in the process, where journalism professionals enter in this chain of social change." More…
Minister: Iceland refused to help FBI on WikiLeaks
by Raphael Satter
Posted February 3, 2013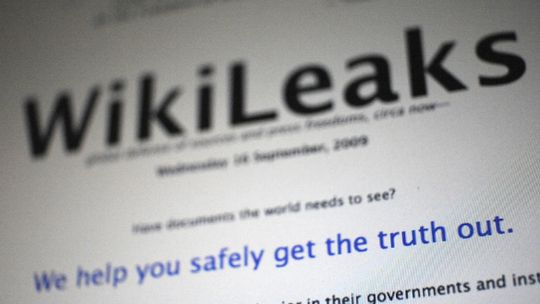 Iceland's interior minister said Friday that he ordered the country's police not to cooperate with FBI agents sent to investigate WikiLeaks two years ago, offering a rare glimpse into the U.S. Department of Justice's investigation of the secret-busting site.
Ogmundur Jonasson told The Associated Press that he was upset when he found out that FBI agents had flown to the country to interview an unidentified WikiLeaks associate in August 2011.
Regardless of what the target was, the minister's account of the FBI's trip opens a window into a sensitive inquiry which has so far remained largely under wraps. The U.S. Department of Justice has been investigating WikiLeaks since it began pouring classified U.S. documents into the public domain, but officials have refused to reveal almost any information about the size, scope, or nature of their inquiry, citing national security concerns. More…
Another article on this story.
Iceland's president kicks out FBI agents investigating WikiLeaks. "We arrest banksters, not activists – the opposite of what America does".
The Shocking Truth about Our Money System and How We Can Break Free!
This site is designed for people who wish to follow important events, but do not have time to do a lot of reading. If you follow this site for a period of time, the daily fresh stories in different categories will over time provide you with an understanding of the "big picture" by showing you both the problems and the solutions. Hopefully this will inspire you to listen to your inner wisdom and become part of the solution.