[Politics]
Unmitigated Failure: Operation Iraqi Freedom, 15 Years Later
by Major Danny Sjursen
Posted April 30, 2018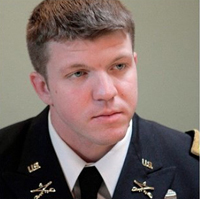 The story has been told so many times, that the tragedy doesn't warrant a full recounting. Here's the short version: poor intelligence and dubious evidence was used by gang of neocon ideologues to sell Americans on the need for regime change in Iraq (a country that had not been involved in the 9/11 attacks). Frightened, naïve, and ill-informed, the American people – and esteemed outlets like the New York Times – went along for the ride. We were told it'd be easy (a "cakewalk") and self-financing. It was neither.
A civil war broke out. Tens of thousands of civilians and thousands of US troopers died. By the time I arrived, in October 2006, the place was aflame. Fear not, we were told: Bush and his new, brainy general – some Petraeus guy – would "surge" troops and win the day after all. Violence did – briefly – decline; the Iraqi government, however, failed to garner legitimacy. Still, we were told we'd won. More…
The Shocking Truth about Our Money System and How We Can Break Free!
This site is designed for people who wish to follow important events, but do not have time to do a lot of reading. If you follow this site for a period of time, the daily fresh stories in different categories will over time provide you with an understanding of the "big picture" by showing you both the problems and the solutions. Hopefully this will inspire you to listen to your inner wisdom and become part of the solution.