Media  Articles from 2019
[Media]
Will Google get away with grabbing 50m Americans' health records?
by Julia Carrie Wong
Posted December 8, 2019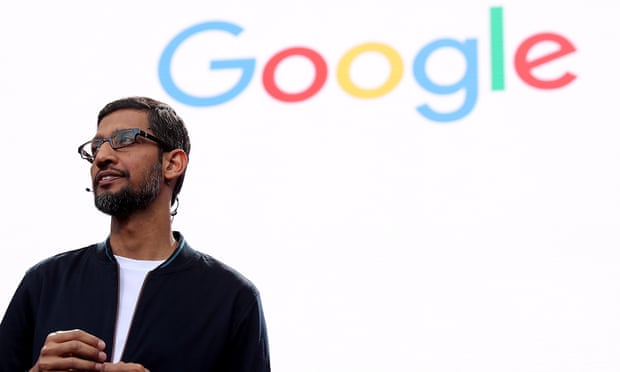 Google's reputation has remained relatively unscathed despite behaviors similar to Facebook's. This could be the tipping point.
Few things are certain in the American healthcare system – except for the paperwork. The tedious ritual of signing forms authorizing new providers to access our medical history is the result of a rarity for Americans: thanks to the first amendment, we have few rights and little expectation of privacy, except when it comes to our medical records. Even doctors who have our best interests at heart must get permission to access our data under the Health Insurance Portability and Accountability Act (Hipaa).
So it was truly shocking to learn this week that a business partnership between Google and Ascension, a major hospital chain and health insurer, has resulted in the transfer of 50 million Americans' most intimate medical records to the Silicon Valley company, without the knowledge or consent of those 50 million patients. Even more alarming, the records are not de-identified, and a whistleblower disclosed to the Guardian serious concerns about the program, including that individual staffers have downloaded patient records. More…
The Facts:
The US HIPPA laws are very specific about privacy protection for medical records.

Reflect On:
It will be very interesting to see if Google (and the Ascension hospital chain) are prosecuted for this blatant violation of patient health records. Or will the system protect Google because it is a member of the "protected class"?

This is a huge part of our problem as a nation. Rather than having well defined principles and defending them, we tend to pick personalities we like and then cheer them on as uncritically as our favorite sports teams.

Mike Krieger
---
Web of Debt
The Shocking Truth about Our Money System and How We Can Break Free!
This site is designed for people who wish to follow important events, but do not have time to do a lot of reading. If you follow this site for a period of time, the daily fresh stories in different categories will over time provide you with an understanding of the "big picture" by showing you both the problems and the solutions. Hopefully this will inspire you to listen to your inner wisdom and become part of the solution.