[Justice]
Jeffrey Epstein's Death Adds to the JPMorgan Body Count
By Pam Martens and Russ Martens
Posted August 14, 2019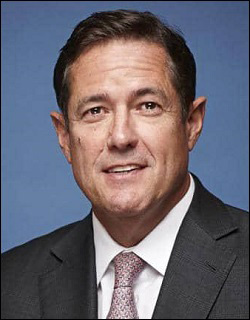 JPMorgan Chase has had an uncomfortably cozy relationship with law enforcement through the years. As we reported in 2012, an employee of JPMorgan Chase (along with several other Wall Street bank employees) was allowed to sit elbow to elbow with New York City Police officers in a high-tech surveillance center dubbed the Lower Manhattan Security Coordination Center watching thousands of street-level surveillance cameras as they spied on the comings and goings of pedestrians.
As we wrote at the time, "Not only is it unprecedented for corporations under serial and ongoing corruption probes to be allowed to spy on law abiding citizens under the imprimatur of the largest police force in the country, but the legality of the operation by the NYPD itself is highly questionable." (See 60 Minutes Takes a Pass on Wall Street's Secret Spy Center.)
JPMorgan Chase has also through the years maintained a steady roster of former CIA and Secret Service officials. More…
The Shocking Truth about Our Money System and How We Can Break Free!
Great story on why we need to remove ALL of our elected government representatives
This site is designed for people who wish to follow important events, but do not have time to do a lot of reading. If you follow this site for a period of time, the daily fresh stories in different categories will over time provide you with an understanding of the "big picture" by showing you both the problems and the solutions. Hopefully this will inspire you to listen to your inner wisdom and become part of the solution.