[Social] 
What the robots are doing to the middle class
By Paul Buchheit
Posted December 12, 2016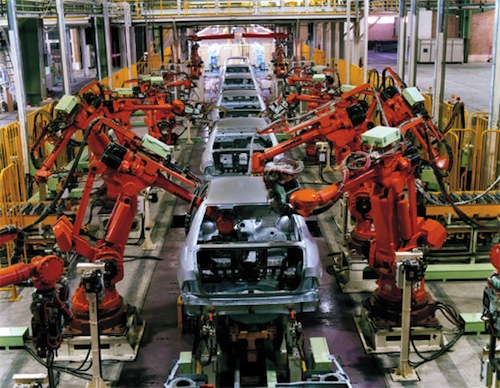 We will need a guaranteed income, ideally through guaranteed jobs, with the implementation of a financial transaction tax, and with a commitment to alternative energy infrastructure development.
The simplistic response to the impact of artificial intelligence (AI) on employment is that we've experienced this before, during the Industrial Revolution and beyond, and that the "market" will eventually provide plenty of jobs. The reality is that tens of millions of Americans will have to accept food service and retail and personal care jobs that don't pay a living wage. More…
The Shocking Truth about Our Money System and How We Can Break Free!
Great story on why we need to remove ALL of our elected government representatives
This site is designed for people who wish to follow important events, but do not have time to do a lot of reading. If you follow this site for a period of time, the daily fresh stories in different categories will over time provide you with an understanding of the "big picture" by showing you both the problems and the solutions. Hopefully this will inspire you to listen to your inner wisdom and become part of the solution.