5 Stories the Media Ignored While Reporting on the Kim Kardashian Robbery
by James Holbrooks
Posted October 12, 2016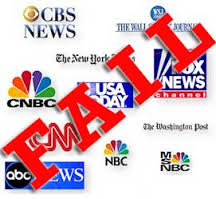 One of the saving graces of the ailing corporate media — for the folks setting the agenda, anyhow — is its relentless ability to hyper-focus the public's attention on altogether meaningless events.
Take, for instance, an armed robbery that sees property stolen but no one harmed. Such an event is unfortunate, yes, but such is life. People get robbed. It certainly isn't something that should consume the news cycle — particularly when developments of actual importance are unfolding around the world. More…
The Shocking Truth about Our Money System and How We Can Break Free!
Great story on why we need to remove ALL of our elected government representatives
This site is designed for people who wish to follow important events, but do not have time to do a lot of reading. If you follow this site for a period of time, the daily fresh stories in different categories will over time provide you with an understanding of the "big picture" by showing you both the problems and the solutions. Hopefully this will inspire you to listen to your inner wisdom and become part of the solution.