Fresh Water Supply – The Greatest Climate Change Issue
By Richard Mills
Posted March 28, 2016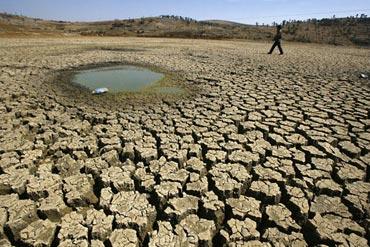 Water is a commodity whose scarcity will have a profound effect on the world within the next decade – water scarcity makes the reevaluation of our values mandatory. We will have to drastically change the way in which we view our freshwater as a resource.
The greatest issue facing us in the 21st century is how we will use and share the planets less than half a per cent of usable freshwater. Climate change is causing the Earth to warm, precipitation is shifting from the mid-latitudes to the low and high latitudes – wet areas are becoming wetter and dry areas drier. Less rainfall in the mid-latitudes means less new water to refill the aquifers that are being depleted the fastest. More…
The Shocking Truth about Our Money System and How We Can Break Free!
Great story on why we need to remove ALL of our elected government representatives
This site is designed for people who wish to follow important events, but do not have time to do a lot of reading. If you follow this site for a period of time, the daily fresh stories in different categories will over time provide you with an understanding of the "big picture" by showing you both the problems and the solutions. Hopefully this will inspire you to listen to your inner wisdom and become part of the solution.