[Politics] [Social]
They Killed King for the Same Reason They Killed Kennedy
by Jacob G. Hornberger
Posted March 20, 2020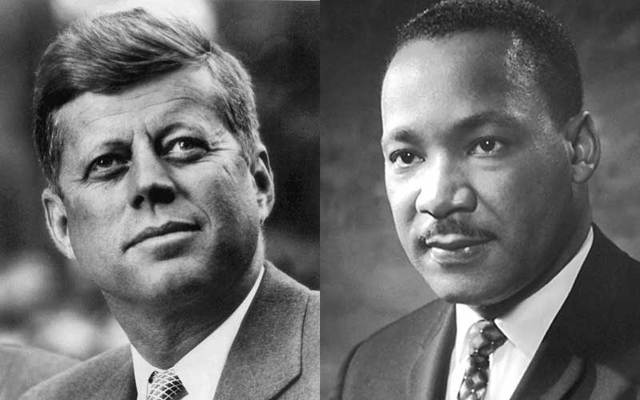 Amidst all the anti-Russia brouhaha that has enveloped our nation, we shouldn't forget that the U.S. national-security establishment — specifically the Pentagon, CIA, and FBI — was convinced that Martin Luther King Jr. was a communist agent who was spearheading a communist takeover of the United States.
This occurred during the Cold War, when Americans were made to believe that there was a gigantic international communist conspiracy to take over the United States and the rest of the world. The conspiracy, they said, was centered in Moscow, Russia — yes, that Russia!
That was, in fact, the justification for converting the federal government to a national-security state type of governmental structure after the end of World War II. The argument was that a limited-government republic type of governmental structure, which was the nation's founding governmental system, was insufficient to prevent a communist takeover of the United States. To prevail over the communists in what was being called a "Cold War," it would be necessary for the federal government, they said, to become a national-security state so that it could wield the same type of sordid, dark-side, totalitarian-like practices that the communists themselves wielded and exercised. More…
The Shocking Truth about Our Money System and How We Can Break Free!
Great story on why we need to remove ALL of our elected government representatives
This site is designed for people who wish to follow important events, but do not have time to do a lot of reading. If you follow this site for a period of time, the daily fresh stories in different categories will over time provide you with an understanding of the "big picture" by showing you both the problems and the solutions. Hopefully this will inspire you to listen to your inner wisdom and become part of the solution.