The US Government Has an Internet Killswitch — and It's None of Your Business
by Derrick Broze
Posted January 28, 2016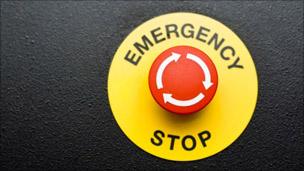 On Monday the Supreme Court declined to hear a petition from the Electronic Privacy Information Center (EPIC) that sought to force the Department of Homeland Security to release details of a secret "killswitch" protocol to shut down cellphone and internet service during emergencies.
With the Supreme Court's refusal to address EPIC's petition, the issue seems to have reached a dead-end. The American people are (once again) left in the dark regarding the inner-workings of another dangerous and intrusive government program. It is only through the hard work of activists and groups like EPIC that we are at least aware of the existence of this program — but knowing bits and pieces about the protocol is not enough. In order to combat such heavy-handed measures, we need to have access to the government's own documents. Hopefully, there is already a whistleblower preparing to release these details. More…
The Shocking Truth about Our Money System and How We Can Break Free!
Great story on why we need to remove ALL of our elected government representatives
This site is designed for people who wish to follow important events, but do not have time to do a lot of reading. If you follow this site for a period of time, the daily fresh stories in different categories will over time provide you with an understanding of the "big picture" by showing you both the problems and the solutions. Hopefully this will inspire you to listen to your inner wisdom and become part of the solution.