Media Censorship: The News That Didn't Make the News
By Peter Phillips
Posted May 11, 2016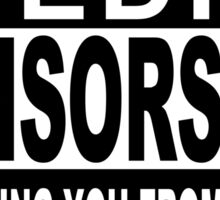 The presidential primaries offer a single choice for both Democrats and Republicans to vote for empire and permanent war. This year's entertainment spectacle, what we call democratic elections, is a particularly gross circus of meaninglessness, misinformation, sound bites, and lies. Both parties are in support in the continuation of the US/NATO global empire of permanent war and the protection of the capital of the global 1%. Even Bernie Sanders calls for drone strikes and continued war on Isis and other evil terrorists.
The mobilization of millions of young people in support of Sanders offers them a hope of real change, similar to the false hope millions expressed eight years ago. None of the candidates above offer any solutions for the permanent war on terror, US/NATO presence in 130 countries, massive wasteful spending on arms, neo-liberal economic policies, governmental austerity, global refugees, and human rights for the three billion people living on less than $3 a day. None of the above suggests reinstatement of Habeas Corpus, an expanded Bill of Rights, complete electronic privacy, full governmental transparency, or the bail out of the $1 trillion student loan debt. More…
The Shocking Truth about Our Money System and How We Can Break Free!
Great story on why we need to remove ALL of our elected government representatives
This site is designed for people who wish to follow important events, but do not have time to do a lot of reading. If you follow this site for a period of time, the daily fresh stories in different categories will over time provide you with an understanding of the "big picture" by showing you both the problems and the solutions. Hopefully this will inspire you to listen to your inner wisdom and become part of the solution.