The U.S. Government Is Quietly Paying Billions to Wall Street Banks
By Pam Martens and Russ Martens
Posted May 24, 2016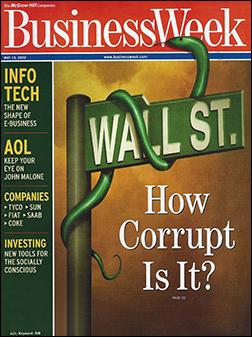 Wall Street On Parade has learned, by piecing together the SEC filings of Freddie Mac and Fannie Mae and previous Federal Reserve studies, that these two companies that have been in U.S. government conservatorship since the 2008 financial crisis, continue to pay out billions of dollars to the biggest Wall Street banks on their derivatives contracts.
This raises multiple red flags, not the least of which is how much does the U.S. public really understand about the 2008 financial crisis and what appears to be a continuing taxpayer bailout. It is well known at this point that AIG had to be bailed out because it owed over $90 billion on its derivative and security loan contracts to Wall Street and foreign banks. Now, it's looking like Fannie Mae and Freddie Mac were also Wall Street's derivatives patsies – or "dumb tourists" as author Michael Lewis might say. More…
The Shocking Truth about Our Money System and How We Can Break Free!
Great story on why we need to remove ALL of our elected government representatives
This site is designed for people who wish to follow important events, but do not have time to do a lot of reading. If you follow this site for a period of time, the daily fresh stories in different categories will over time provide you with an understanding of the "big picture" by showing you both the problems and the solutions. Hopefully this will inspire you to listen to your inner wisdom and become part of the solution.