Florida's Slimed Waters Should Prompt National Wake Up Call
By Alisa Coe
Posted July 25, 2016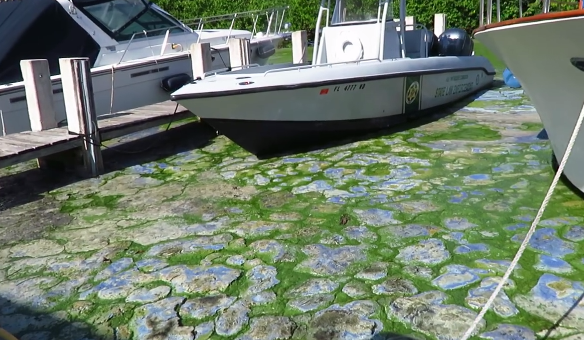 The shocking images of fluorescent green slime coating Florida rivers and beaches, published worldwide over the Fourth of July holiday, will serve as another national wake up call. Although this may be the first time people around the country have seen this lurid slime, it's not Florida's first horrific algae outbreak.
Thousands of citizens are using their cameras and social media accounts to document the ugly truth of what's happening in South Florida, where the government pumps billions of gallons of water polluted by Big Agriculture out of Lake Okeechobee, in the state's center, through rivers and out to the east and west coasts. More…
The Shocking Truth about Our Money System and How We Can Break Free!
Great story on why we need to remove ALL of our elected government representatives
This site is designed for people who wish to follow important events, but do not have time to do a lot of reading. If you follow this site for a period of time, the daily fresh stories in different categories will over time provide you with an understanding of the "big picture" by showing you both the problems and the solutions. Hopefully this will inspire you to listen to your inner wisdom and become part of the solution.