Feeding a New Economy: Local Food Systems in the South
By Susanna Hegner
Posted October 12, 2015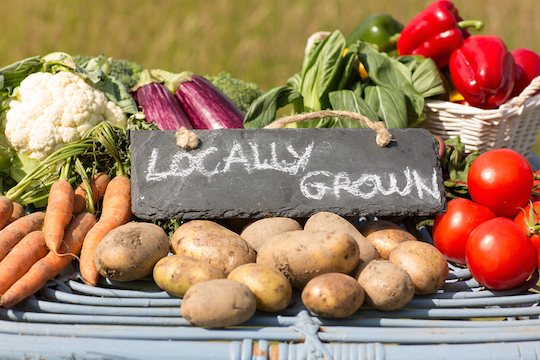 The local foods movement has become much more than a short-lived dietary or environmental trend. Can it actually fuel the new Southern economy?
The term "locavore" has become ubiquitous since appearing in the American vernacular about ten years ago. It represents a rapidly growing movement of people choosing locally produced food rather than packaged goods that traveled hundreds of miles to market. Last year, the local-food economy was valued at nearly $12 billion. According to the Department of Agriculture, the number of farmers markets rose 76 percent from 2008 to 2014. Direct-to-consumer food sales increased threefold between 1992 and 2007, twice as fast as overall agricultural sales. More…
The Shocking Truth about Our Money System and How We Can Break Free!
Great story on why we need to remove ALL of our elected government representatives
This site is designed for people who wish to follow important events, but do not have time to do a lot of reading. If you follow this site for a period of time, the daily fresh stories in different categories will over time provide you with an understanding of the "big picture" by showing you both the problems and the solutions. Hopefully this will inspire you to listen to your inner wisdom and become part of the solution.