[Economic]
A Mexican Town Is Giving Americans Something Donald Trump Can't: Affordable Dental Care
by John Stanton
Posted June 18, 2017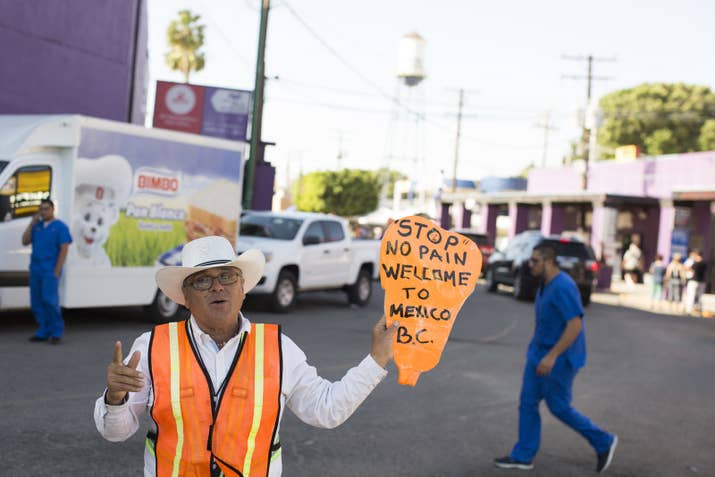 Dentistry has never gotten much respect in the United States, where oral health was long seen as a cosmetic luxury rather than a necessity. Of course, that's far from the truth — gum disease can cause serious complications with a host of life-threatening illnesses, and a rotten tooth can even kill you. It wasn't until the 1980s that dental insurance became a standard part of workers' compensation and that American mouths started getting the care they needed.
In the three decades since dental insurance has become common, it's never been a serious part of any of the health care overhaul efforts Democrats or Republicans have undertaken. Obamacare expanded dental coverage requirements for children but didn't mandate insurance for everyone. And dental plans available under the ACA cover almost nothing beyond a few X-rays and cleanings each year. More…
The Shocking Truth about Our Money System and How We Can Break Free!
Great story on why we need to remove ALL of our elected government representatives
This site is designed for people who wish to follow important events, but do not have time to do a lot of reading. If you follow this site for a period of time, the daily fresh stories in different categories will over time provide you with an understanding of the "big picture" by showing you both the problems and the solutions. Hopefully this will inspire you to listen to your inner wisdom and become part of the solution.