[Social]
The Future Will Be Decentralized
by Michael Krieger
Posted October 6, 2017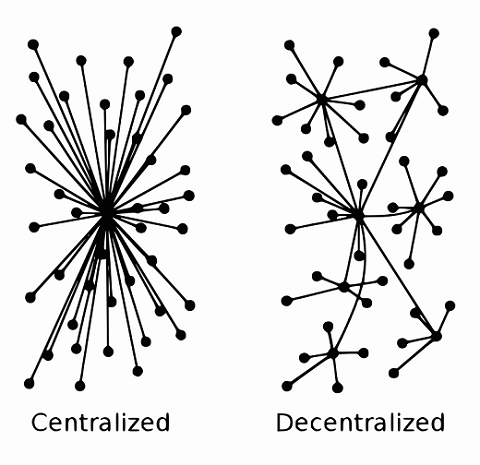 Decentralization is an idea whose time has come. As I write this, conscious people across the world are creating systems of human empowerment, while powers of centralization desperately fight to preserve control. We aren't the ones reacting to them, they are reacting to us. That's not a fight they can easily win– the only question is how much are they willing to destroy in a futile quest to stymie human progress?
Strategically, much of the current battle is about exposing power structures for what they really are by making them reveal their true thuggish natures. We must do this by creating systems that are transparently superior and more ethical than existing systems, which will then force their hands. If governments insist on thwarting human progress merely to retain control, it'll be clear to all that they don't work for the people, but rather, for themselves. More…
The Shocking Truth about Our Money System and How We Can Break Free!
Great story on why we need to remove ALL of our elected government representatives
This site is designed for people who wish to follow important events, but do not have time to do a lot of reading. If you follow this site for a period of time, the daily fresh stories in different categories will over time provide you with an understanding of the "big picture" by showing you both the problems and the solutions. Hopefully this will inspire you to listen to your inner wisdom and become part of the solution.