[Community]
Offering Choice but Delivering Tyranny: The Corporate Capture of Agriculture
By Colin Todhunter
Posted September 13, 2019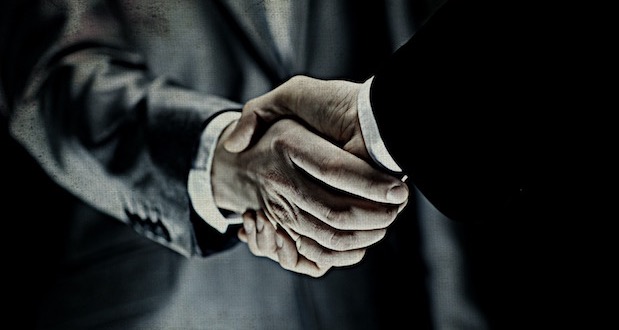 Many lobbyists talk a lot about critics of genetic engineering technology denying choice to farmers. They say that farmers should have access to a range of tools and technologies to maximise choice and options. At the same time, somewhat ironically, they decry organic agriculture and proven agroecological approaches, presumably because these practices have no need for the proprietary inputs of the global agrochemical/agritech corporations they are in bed with. And presumably because agroecology represents liberation from the tyranny of these profiteering, environment-damaging global conglomerates.
Monsanto had a leading role in drafting the WTO Agreement on Trade-Related Aspects of Intellectual Property Rights to create seed monopolies. The global food processing industry wrote the WTO Agreement on the Application of Sanitary and Phytosanitary Measures. Whether it involves Codex or the US-India Knowledge Initiative on Agriculture aimed at restructuring (destroying) Indian agriculture, the powerful agribusiness/food lobby has secured privileged access to policy makers and sets the policy agenda. More…
The Facts:
Nature has provided humanity with seeds with which to sustainably regenerate its food supply. Now corporations using genetically mutated seeds are effectively placing toll booths in the way of that system that has worked for millenia.
Reflect On:
What will our world look like when the corporations own all of the ability to produce food and no one can grow any food, even a small garden without paying tribute to these giants?

The Shocking Truth about Our Money System and How We Can Break Free!
Great story on why we need to remove ALL of our elected government representatives
This site is designed for people who wish to follow important events, but do not have time to do a lot of reading. If you follow this site for a period of time, the daily fresh stories in different categories will over time provide you with an understanding of the "big picture" by showing you both the problems and the solutions. Hopefully this will inspire you to listen to your inner wisdom and become part of the solution.