[Justice]
Assange saga: Real journalism is criminally insane
by Pepe Escobar
Posted February 22, 2021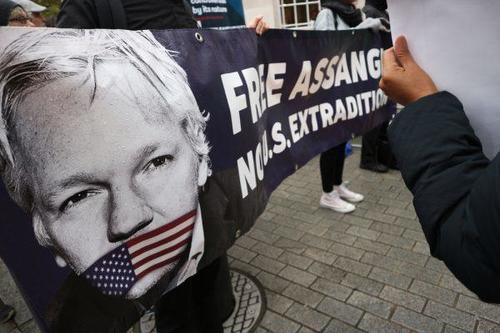 Ultimate aim of the post-truth Inquisition of whistleblower Julian Assange is his termination inside America's gulag penal system. There are reasons to believe though, that a United States government appeal may fail. A British High Court would be reluctant to overturn a judgment where Baraitser actually established findings of fact: a direct correlation between the state of the American gulag, and the extreme danger to Assange's health if he's thrown inside this system.
As it stands, it didn't even matter that Assange's defense offered a full package to obtain bail, from home arrest to the use of an ankle bracelet. Baraitser's notion that the British security state would not be able to prevent his "escape" wearing an ankle bracelet in the middle of a total, police state-style lockdown does not even qualify as a joke.
So Julian Assange is back to suffering a perverse, interminable rewrite of Poe's The Pit and the Pendulum. More…
The Shocking Truth about Our Money System and How We Can Break Free!
Great story on why we need to remove ALL of our elected government representatives
This site is designed for people who wish to follow important events, but do not have time to do a lot of reading. If you follow this site for a period of time, the daily fresh stories in different categories will over time provide you with an understanding of the "big picture" by showing you both the problems and the solutions. Hopefully this will inspire you to listen to your inner wisdom and become part of the solution.