Political Articles from 2017
[Media]
The loss of net neutrality: Say goodbye to a free and open Internet
by Tom Henderson
Posted November 23, 2017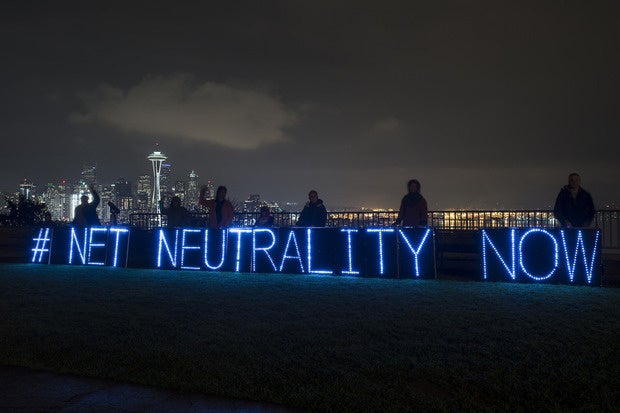 The end of net neutrality looks imminent. If it goes away, you can expect these long-lasting problems to surface. Net neutrality—the principle that no online traffic has priority over other traffic, not even for pay—might go away. If it does, big money will be behind its demise.
Every conceivable new theory about how one organization should have priority will ensue, and the courts will be clogged deciding the outcome. Today, the principle is simple: all traffic gets the same priority, and multimedia can have isochronous priority, but it's not guaranteed.
Without net neutrality, we will enter an era where ISPs, telcos, carriers and interconnects will all demand that THEIR traffic has priority, and yours does not—unless you pay. Let the litigation begin, and the courts glow in the dark in an attempt to sort out what theories of law now hold sway. Insert wallet, here. More…
The Shocking Truth about Our Money System and How We Can Break Free!
This site is designed for people who wish to follow important events, but do not have time to do a lot of reading. If you follow this site for a period of time, the daily fresh stories in different categories will over time provide you with an understanding of the "big picture" by showing you both the problems and the solutions. Hopefully this will inspire you to listen to your inner wisdom and become part of the solution.