Political Articles from 2019
[Politics]
Critical U.S. Election Systems Have Been Left Exposed Online Despite Official Denials
by Kim Zetter
Posted September 6, 2019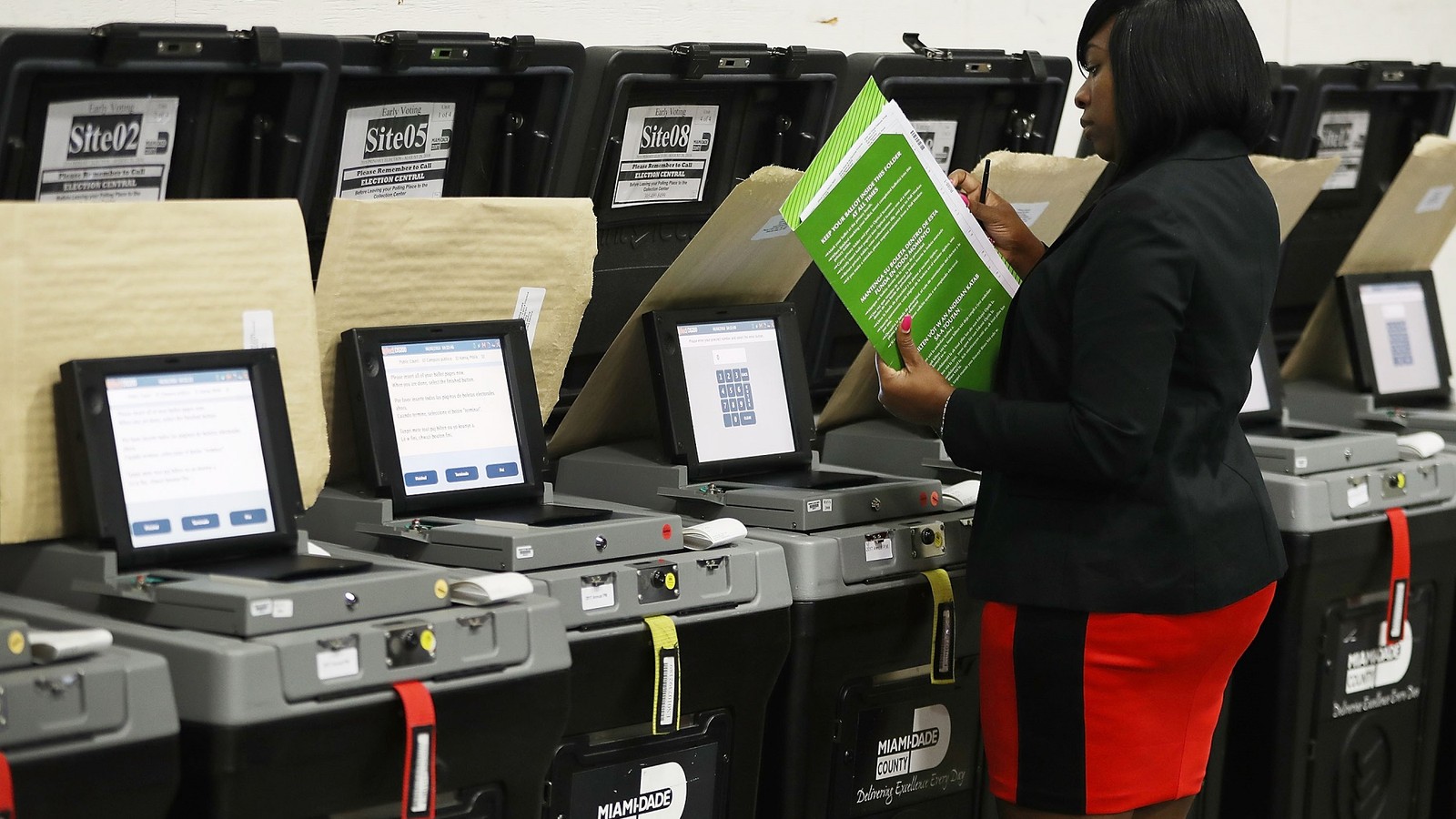 The top voting machine company in the country insists that its election systems are never connected to the internet. But researchers found 35 of the systems have been connected to the internet for months and possibly years, including in some swing states.
For years, U.S. election officials and voting machine vendors have insisted that critical election systems are never connected to the internet and therefore can't be hacked.
But a group of election security experts have found what they believe to be nearly three dozen backend election systems in 10 states connected to the internet over the last year, including some in critical swing states. These include systems in nine Wisconsin counties, in four Michigan counties, and in seven Florida counties—all states that are perennial battlegrounds in presidential elections. More…
The Facts:
Electronic voting systems have been proven to be vulnerable to tampering over and over again by multiple sources.
Reflect On:
Why do "our" governments still use these machines despite their proven weaknesses? How can a democracy survive if the results of elections cannot trusted?
This is a huge part of our problem as a nation. Rather than having well defined principles and defending them, we tend to pick personalities we like and then cheer them on as uncritically as our favorite sports teams.

Mike Krieger
---
Web of Debt
The Shocking Truth about Our Money System and How We Can Break Free!
This site is designed for people who wish to follow important events, but do not have time to do a lot of reading. If you follow this site for a period of time, the daily fresh stories in different categories will over time provide you with an understanding of the "big picture" by showing you both the problems and the solutions. Hopefully this will inspire you to listen to your inner wisdom and become part of the solution.