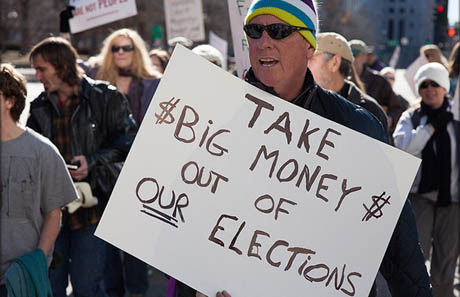 Money in politics violates the essence of what made America a great country in its political system.
Now it's just an oligarchy with unlimited political bribery being the essence of getting the nominations for President or being elected President. And the same thing applies to governors, and U.S. Senators and congress members.
So, now we've just seen a subversion of our political system as a payoff to major contributors, who want and expect, and sometimes get, favors for themselves after the election is over.
Former President Jimmy Carter
---
The Shocking Truth about Our Money System and How We Can Break Free!
This site is designed for people who wish to follow important events, but do not have time to do a lot of reading. If you follow this site for a period of time, the daily fresh stories in different categories will over time provide you with an understanding of the "big picture" by showing you both the problems and the solutions. Hopefully this will inspire you to listen to your inner wisdom and become part of the solution.