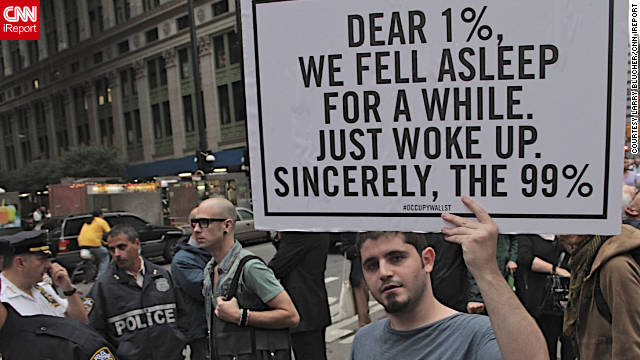 'Occupy Wall Street' is about saying "No."
"No" to institutionalized greed of such vast width and breadth that it plunders our country even as it smiles around a mouthful of filet mignon.
"No" to the ocean of corporate cash that drowns our democracy.
"No" to rewarding the failure of frauds who proudly carry the banner of capitalism even as they enjoy the galloping socialism of the government bailout.
William Rivers Pitt
---
The Shocking Truth about Our Money System and How We Can Break Free!
This site is designed for people who wish to follow important events, but do not have time to do a lot of reading. If you follow this site for a period of time, the daily fresh stories in different categories will over time provide you with an understanding of the "big picture" by showing you both the problems and the solutions. Hopefully this will inspire you to listen to your inner wisdom and become part of the solution.