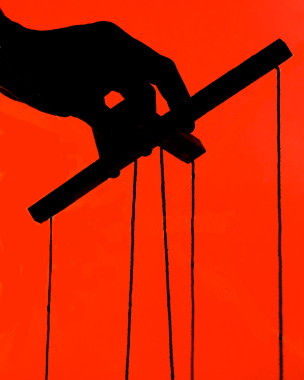 This "Lesser of 2 Evil" debate rages on by design. Evil has always been crafted to insure, as close as possible, that America will be divided equally by only two camps. One camp will argue one evil is best while the other evil rings true for the reverse.
The underlying benefit for those who craft these "Least Evil" arguments, is to encourage all Americans to accept that America is best served if one of the two proposed evils are chosen, as though evil government in some form, is in our best interest.
David Korb
---
The Shocking Truth about Our Money System and How We Can Break Free!
This site is designed for people who wish to follow important events, but do not have time to do a lot of reading. If you follow this site for a period of time, the daily fresh stories in different categories will over time provide you with an understanding of the "big picture" by showing you both the problems and the solutions. Hopefully this will inspire you to listen to your inner wisdom and become part of the solution.