Social Articles from 2016
Mapping the Emerging Post-Capitalist Paradigm and Its Main Thinkers
by Blaq/Celine Trefle
Posted March 10, 2016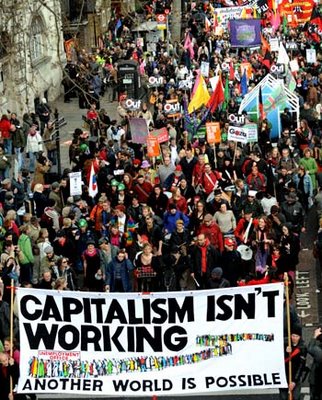 "We do not live in an era of change, but in a change of eras" is the way Jan Rotmans from the University Rotterdam describes the structural changes impacting our societies. This is also the phrase Michel Bauwens chose to open his latest book yet to be published in English which title is likely to be close to "Towards a post-capitalist society with the Peer-to-Peer".
For thinkers like Jan Rotmans and Michel Bauwens this change of eras is akin to the Industrial Revolution in the second half of the 19th century, and characterized by transitions in various fields. In a nutshell, our societies face 3 major tipping points. More…
The Shocking Truth about Our Money System and How We Can Break Free!
This site is designed for people who wish to follow important events, but do not have time to do a lot of reading. If you follow this site for a period of time, the daily fresh stories in different categories will over time provide you with an understanding of the "big picture" by showing you both the problems and the solutions. Hopefully this will inspire you to listen to your inner wisdom and become part of the solution.