Social Articles from 2017
[Justice]
Is Trump a Blessing or a Curse to the Deep State?
By John W. Whitehead
Posted November 22, 2017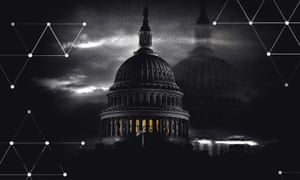 The moral choice before us is clear: it is the choice between tyranny and freedom, dictatorship and autonomy, peaceful slavery and dangerous freedom, and manufactured pipe dreams of what America used to be versus the gritty reality of what she is today.
We are still viewed as relatively expendable in the eyes of government: faceless numbers of individuals who serve one purpose, which is to keep the government machine running through our labor and our tax dollars.
We are still being made to suffer countless abuses at the government's hands.
We still have little protection against standing armies (domestic and military), invasive surveillance, marauding SWAT teams, an overwhelming government arsenal of assault vehicles and firepower, and a barrage of laws that criminalize everything from vegetable gardens to lemonade stands. More…
The Shocking Truth about Our Money System and How We Can Break Free!
This site is designed for people who wish to follow important events, but do not have time to do a lot of reading. If you follow this site for a period of time, the daily fresh stories in different categories will over time provide you with an understanding of the "big picture" by showing you both the problems and the solutions. Hopefully this will inspire you to listen to your inner wisdom and become part of the solution.