Why one good teacher decided to quit
by Jamie Gumbrecht
Posted July 23, 2011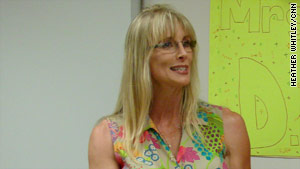 She doesn't want to go. After 13 years of teaching high-level math, she has a tested stable of learning methods that helped all her students pass the AP calculus exam. Her room is a popular place for students to escape the drama of the high school cafeteria. Few jobs can indulge her excitement for linear functions and matrix calculus.
"I hate to have to leave it," DeRegnaucourt said. "I really thought I was going to be that teacher, 65 years old and retiring from the education field. That's not going to happen."
She's quitting, she said, because she can't afford to stay. More…