Hillary Clinton Outlines Right-wing Economic Policies in New York City Speech
By Andre Damon
Posted July 16, 2015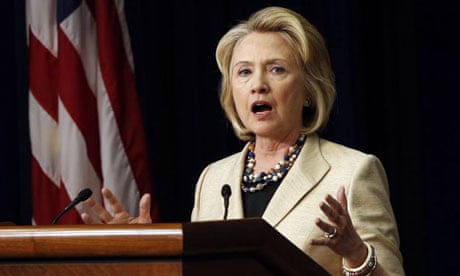 Former Secretary of State Hillary Clinton, the frontrunner for the Democratic Party nomination in the 2016 US presidential election, presented an unabashedly right wing, pro-business economic program Monday in a major policy speech. It was was the first major speech by Clinton since she officially launched her campaign with a rally at Four Freedoms Park on Roosevelt Island June 13. In contrast to that appearance, a high-profile event that consisted of empty and demagogic rhetoric presented to an audience of trade union officials and Democratic Party functionaries, Monday's speech contained a clear and specific set of policy proposals.
The central aim of Clinton's speech was to reassure the American financial oligarchy that, despite her occasional lukewarm denunciations of corporate criminality and social inequality, she is a right-wing, pro-business defender of Wall Street.
The speech makes clear that a Clinton presidency will pursue the same pro-Wall Street policies of the Obama administration, seeking to expand the fortunes of the super-rich at the expense of the great majority of society, while invoking "fairness" and "equality" as window dressing. More…