[Spiritual]
The Awe of Being Alive
by Kirk Schneider
Posted February 1, 2020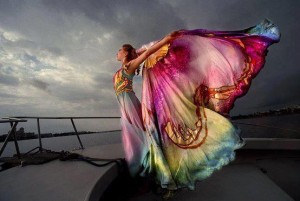 Over the past 60 years, I've had the privilege to witness many poignant transformations. As a practising psychologist, I've witnessed them in state hospitals, in psychiatric emergency clinics, in drug and alcohol agencies, and in private practice; and as a youth I experienced them in my own intensive psychotherapies. There is little 'pretty' about these ordeals, but when they succeed they are profoundly gratifying: life-changing.
Poignant transformations emerge from the depths of despair, but they result, if one is fortunate, in the heights of renewal. Certainly this was true for me, and many of the people I've known or worked with. What could be more precious than the gift of liberation from crippling despair, of being freed to pursue what deeply matters? What could be more critical than participating in – really grappling with – the rescue of one's soul?
Yet what I'm seeing today throughout our culture is an increasing tendency to skip over this grappling part of the equation and to shift abruptly to the transformational part. More…