[Justice] [Politics] [Social]
Rule by Fiat: When the Government Does Whatever It Wants
By John W. Whitehead & Nisha Whitehead
Posted June 16, 2021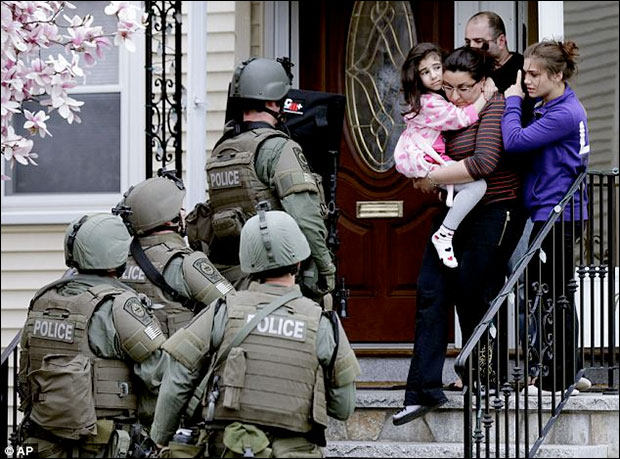 At 4:30 a.m. on March 12, 2020, in the midst of a COVID-19 pandemic that had most of the country under a partial lockdown and sheltering at home, a masked SWAT team—deployed to execute a "high risk" search warrant for unauthorized firearms—stormed the suburban house where 21-year-old Duncan, a software engineer and Second Amendment advocate, lived with his parents and 19-year-old brother.
The entire household, including Lemp and his girlfriend, was reportedly asleep when the SWAT team directed flash bang grenades and gunfire through Lemp's bedroom window.
Lemp was killed and his girlfriend injured.
No one in the house that morning, including Lemp, had a criminal record.
No one in the house that morning, including Lemp, was considered an "imminent threat" to law enforcement or the public, at least not according to the search warrant. So what was so urgent that militarized police felt compelled to employ battlefield tactics in the pre-dawn hours of a day when most people are asleep in bed, not to mention stuck at home as part of a nationwide lockdown?
According to police, they were tipped off that Lemp was in possession of "firearms." Thus, rather than approaching the house by the front door at a reasonable hour in order to investigate this complaint—which is what the Fourth Amendment requires—police instead strapped on their guns, loaded up their flash bang grenades and acted like battle-crazed warriors. This is the blowback from all that military weaponry flowing to domestic police departments. This is what happens when you use SWAT teams to carry out routine search warrants. More…